Jump to Sourdough Starter 101 Course Content
If the essence of baking is patience, the essence of cultivating a sourdough starter is patience squared.
In this free course, I'll teach you everything you need to know about sourdough starter, so you can have a happy and thriving fermented culture.
Come with me and let's find out together the best practices and what can go wrong with your finicky wild yeast.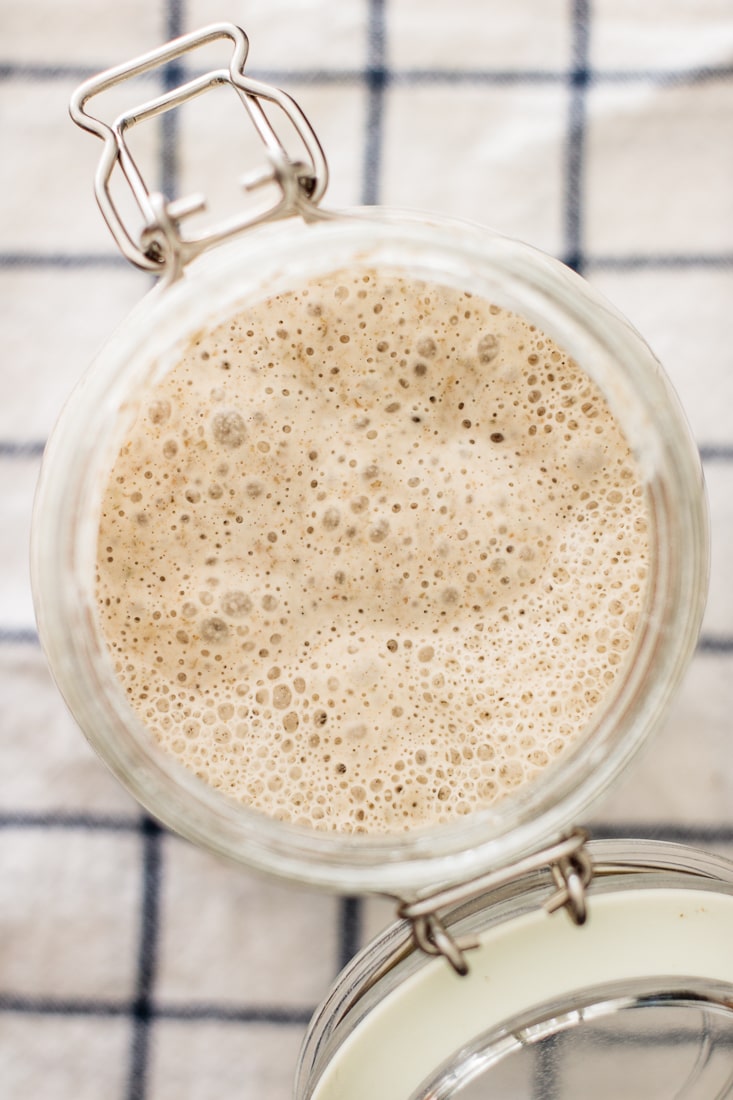 What is a Sourdough Starter
A sourdough starter, also known as culture, is a mixture of flour and water where wild yeast is cultivated. Wait, wild what?
Wild yeast is literally what its name says: non-domesticated yeast. It's the yeast you find practically everywhere: in the air, on the surface of different fruits, and in the flour you have in your pantry.
Ok, how there's yeast on my store-bought flour?
When the flour you have in your counter was wheat in a field, many of the strains of yeast and bacteria collected on the surface of its grains made their way through the milling process into the flour. They are dormant, but there.
When we hydrate the flour to start a sourdough culture, those yeast cells wake up and start feeding from the nutrients available.
It's that easy. But it can get fairly complicated, especially at the beginning.
I received a lot of questions about my starter. Each single one of them inspired me to make this free Course.
Are you having problems with your starter? I can help you!
In this course I'll teach you how to make a sourdough starter, what's essential, and how to solve any problems you might be having with it.
Content
What do I need to make a starter
How to feed my starter
How to make a starter (day 1 to day 7)
Taking care of your starter
How to use your starter
Temperature and Smell
Sourdough Starter Troubleshooting
I want to keep this course growing! If you have any question about your starter that is not covered here, leave it in the comment section below and I'll add it here as soon as I can and let you know.
FOLLOW ME on INSTAGRAM, PINTEREST, FACEBOOK, and YOUTUBE for more sourdough recipes that work!