Hi there! I'm Tatiana Kamakura, the recipe developer, writer, food stylist and photographer behind Milk and Pop.
Baking always had a special place in my heart: it started as a hobby, then I fell in love with. I created Milk and Pop to share all my tested and easy-to-follow bread and baking recipes, plus some extra coffee and breakfast ideas.
New around here? If you're a beginner baker, start by checking these baking mistakes to avoid and my top bread baking tips to always get amazing baked goods!
A little background about me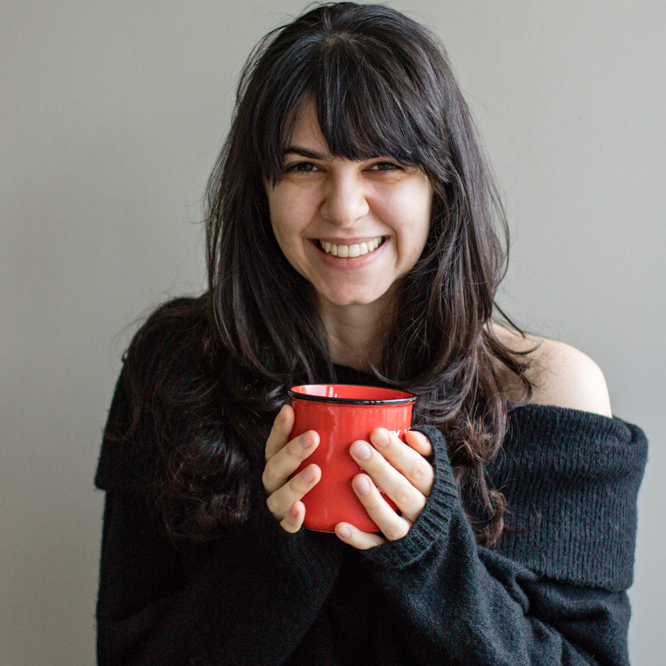 Cooking has been a passion of mine for as long as I can remember. I was no more than five years old when I first started experimenting with ingredients on a neon pink toy stove. I'd scavenge around my backyard for anything I could use, and voila! A mini non-edible masterpiece was born.
Thirty years later and I'm still passionate about it, creating (now with real ingredients) mouth-watering baking and breakfast recipes.
My kitchen is a delightful journey of flavors and textures. I'm a half Italian, half German that grew up in a small town in the south of Brazil, so you can trust me when I say: I have the best Brazilian carrot cake recipe for you!
What you'll find at Milk and Pop
Uncomplicated recipes that I've tested in my own kitchen, with a no-fail step-by-step;
An email newsletter where I share new recipes every week;
Videos on all baking recipes;
A delicious collection of coffee, latte and tea beverages, so you can have an amazing drink along with your baked goods;
My work
Milk and Pop has been featured in Parade, Mashed, Tasting Table, Woman's World, Well+Good, Right This Minute, Foodista, among others.

Interested in collaborating on a project together? If you are interested in working with me, please drop me a line.
My top baking recipes
Let's keep connected on social media
Want to swap recipes and talk about your favorite breakfast ideas? I would be thrilled to hear from you! Let's connect and share our love for all things food-related.