Bakeware, temperature, oven, humidity and more: I've listed here all the baking tips I wish I knew when I was beginning!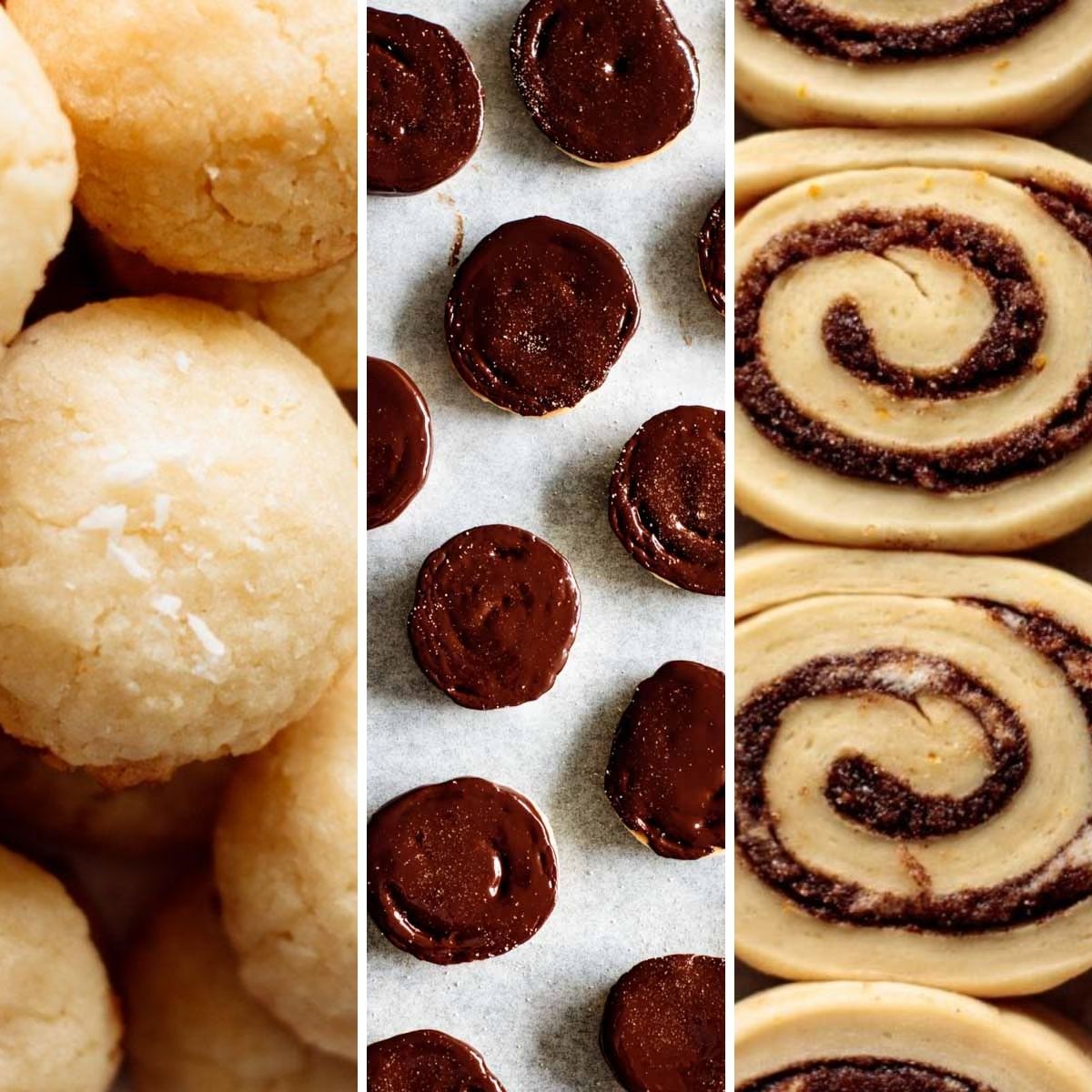 I've been baking since I was sixteen. It took me awhile to figure out a lot of things, and my poor oven took a lot of blame for my failures in this process. Why my cake didn't rise? Why my bread is tasteless? How did my cookies get burnt in less than 10 minutes?? Argh, how I wish I had someone full of baking tips for me!
It was just when I turned twenty-five that I read my first baking book - and boy, should I've done that sooner! Baking is a science, and I should have figured out sooner that changing ingredients while having zero knowledge about how they affected my recipe would, well, mess up an entire batch of cookies.
I like to read about cooking, but I know for a fact a lot of you guys don't have the time to go on a 1000 pages long book about baking science, or even the desire to do so - a book like that can get pretty boring, I know. I also notice a lot of my friends struggle with baking, and the struggle is real in the beginning. And it can take some time until you develop what's called baker's intuition: you need to bake frequently for that to happen.
So, in this post I put together everything I wish I knew when I was starting. I hope I can help everyone that's starting on the wonderful world of baking. Just remember: besides the tips I will give you here, be sure to read the ones on my recipes!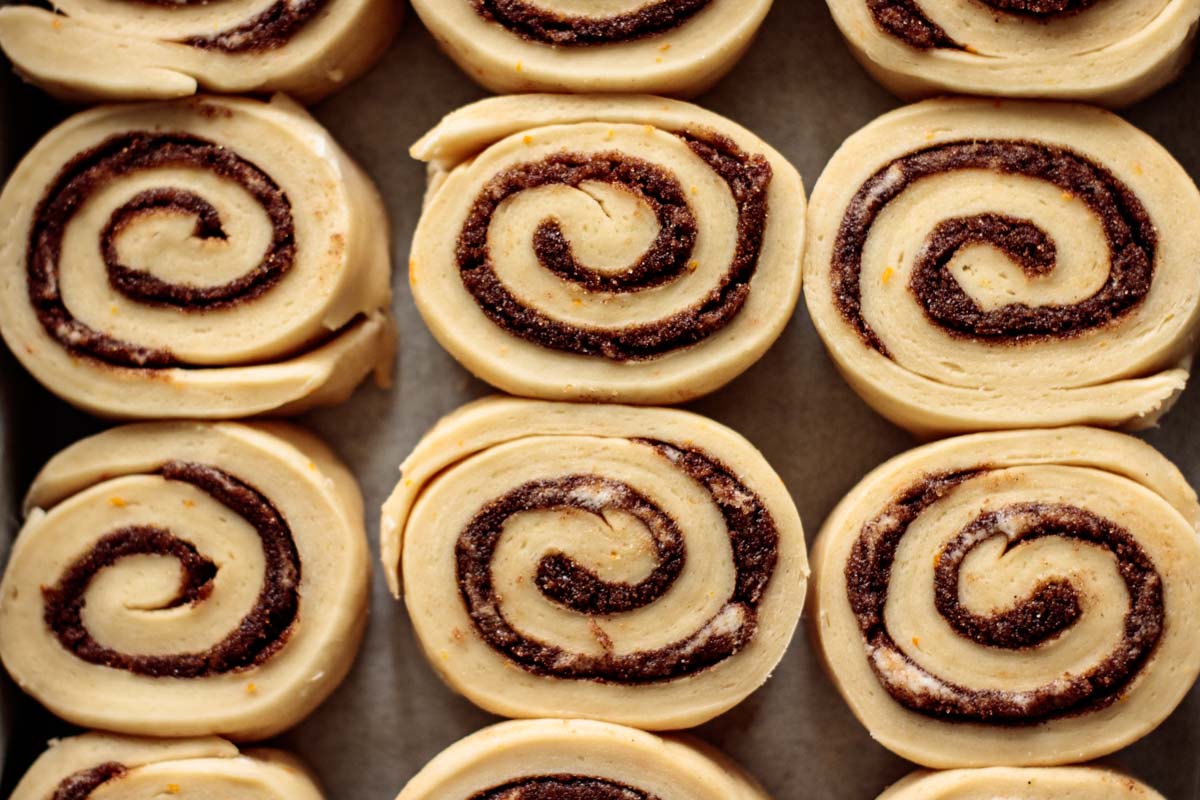 1. Don't rush baking
My baking tip number 1 is don't bake when you're short on time, especially if you're new to this. Baking a new recipe in a rush is the secret for disaster. You have to be patient and mindful when baking: read the recipe, make sure you have all the ingredients, prep them, grease your bakeware, preheat your oven.
When you bake in a hurry, you can accidentally skip one important step and ruin what was supposed to be a delicious recipe. I remember the time I baked my favorite carrot cake just to remember 10 minutes later I forgot to add the baking powder.
So if you're going to bake something, read the steps, gather everything you'll need, take a deep breath and be present while working through the recipe.
2. Don't change the ingredients (or its order)
You want to bake a cake, but are out of baking powder. Baking soda must be the same thing, right? Brown sugar can totally be substituted for regular white sugar, duh. And then you end up with a bitter, inedible mess. Been there, done that, threw all the cake into the trash can.
Sometimes it's tempting to swap ingredients - and don't get me wrong, I'm all about ingredients substitutions -, but if it's your first time baking that recipe, or if you're super new to baking, try not to do it.
Also, follow the ingredients order. On 90% of my recipes, that's an important step. Starting by mixing eggs with all-purpose flour when making a brownie won't get you nowhere and the final texture will be terrible, I can tell you that.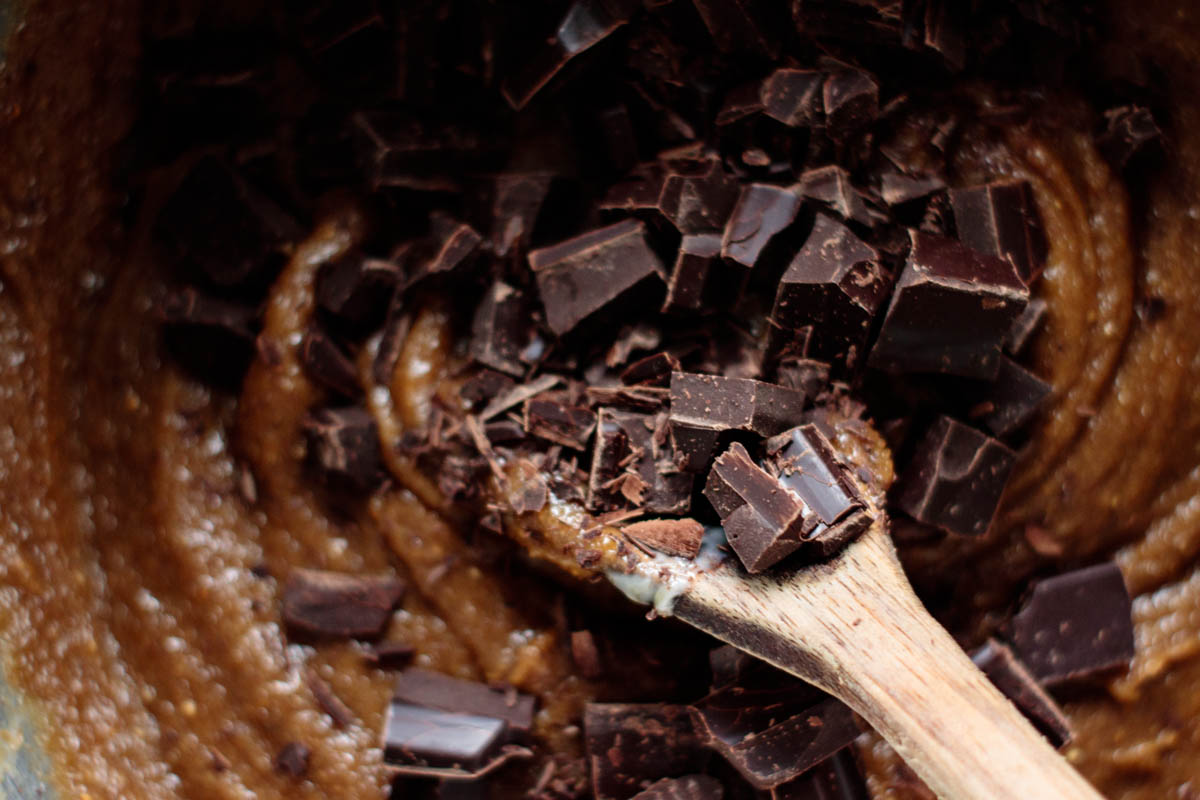 3. Get to know your oven
And get an oven thermometer if you're having problems with temperature!
Every oven is different. A gas oven will work differently than an electric oven, as will the different modes on an electric one. If you're baking bread in a convection oven, it will bake faster and the crust will differ from one you would bake in a normal oven.
An oven is based on a thermostat: the heat is constantly going on and off to maintain the temperature inside close to the temperature you settled. I know most ovens run a little too hot or too cool, and sometimes that can be a problem. How to fix it? Best thing to do is to get an accurate oven thermometer somewhere in the center of your oven and can tell you the exact temperature in that spot.
Almos every oven also has hot spots, and that can be a problem if you're baking cookies, for example. So if you suffer with that, it's important to rotate the baking pan halfway through the baking time. Doing that ensures that every little baked good bakes properly and avoids you to get some cookies more browned than others.
A note on convection ovens: convection ovens use fans to circulate the air inside of it. Doing so, they usually bake baked goods faster and more evenly. If you're using convection, you should almost always reduce the oven temperature by 25°F. You should also start checking on your baked goods at least five minutes earlier (check 10 minutes earlier if baking a cake).
4. The temperature of your ingredients matters
I always specify on my recipes the temperature your ingredients should be. And if I do that, it's because it will change the outcome if they're mixed in the wrong temperature. Adding melted butter in a recipe that asks for cold butter is the beginning of a failure. As is adding anything cold to melted butter: the butter will clump up again and your batter won't be smooth no matter how hard you try.
Rom temperature is 70°F, give or take a few degrees. If a recipe asks for soft butter or cream cheese, it is soft when you can press your finger into it and leave a dent, but don't squish all over. Melted butter or oil should never be mixed while still hot!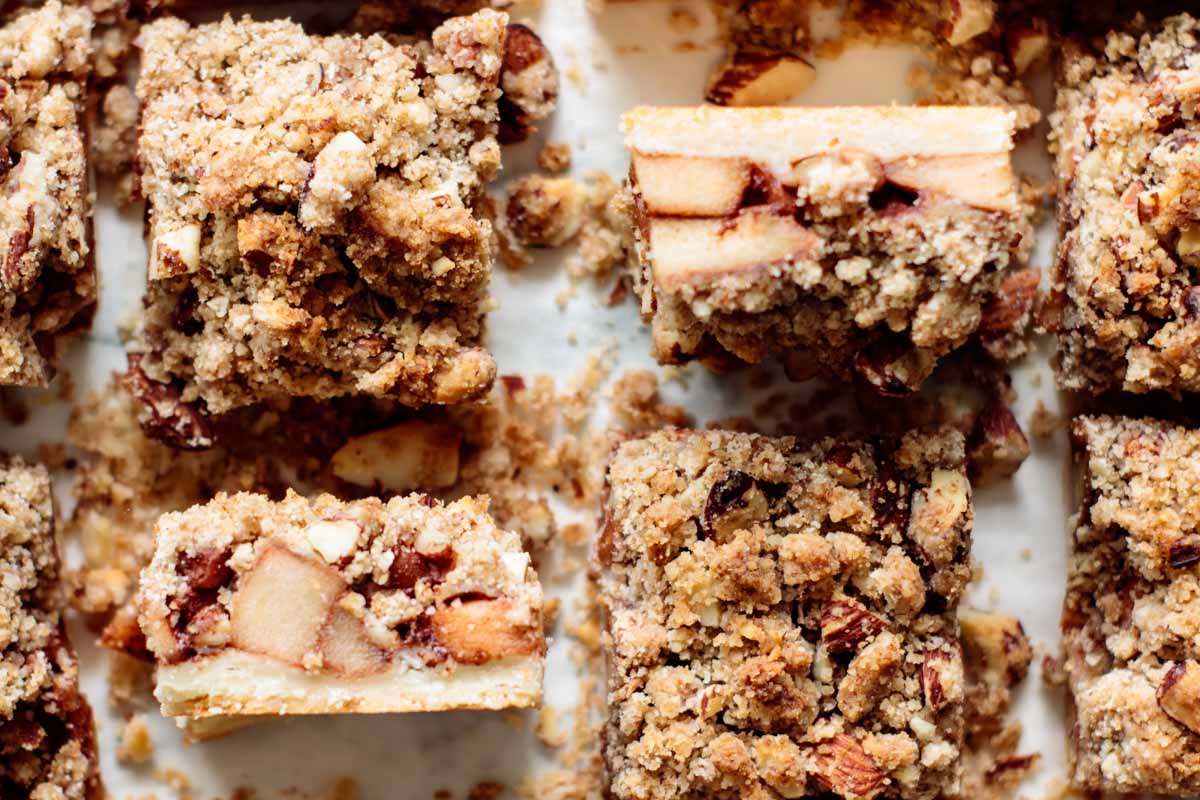 5. Never mix a hot ingredient to your batter or dough, unless the recipe says so
Warm is not hot! When we talk about lukewarm water/butter/milk or whatever ingredient, we talk about one that you can touch for more than 5 seconds without hurting your skin AT ALL. Lukewarm is baby bottle temperature to less.
Again, warm is not hot, and that took me awhile to learn. Sometimes we are in a hurry, baking after a stressful day, and just want to finish with it already and enjoy a delicious cookie. Then, we mix the hot, bubbling butter directly into the egg mixture, and we scramble our eggs before they had a chance to do their magic in the oven. And the recipe is ruined.
I did it again and again with brownies. The final texture is completely WRONG. It's a waste of time AND ingredients. DO NOT mix how ingredients if the recipe doesn't specifically tell you to do so.
Warm is not HOT.
6. Humidity can play a role on baking
Did you know your dry ingredients like sugar and flour can absorb moisture from the air? Yeah, they can, and I didn't know that - and when I did, I thought it wouldn't matter so much. But if you're working with not properly stored dry ingredients on a rainy or steamy day, it can make a difference in the final result.
As a beginner, how can you fix that? Start with storing your sugar and flour properly. If it's summer, store your flour and sugar inside and airtight containers or your fridge (and if you choose your fridge, be sure to let them get to room temperature before using them on a recipe!).
If you're baking cookies on an extra humid day, chill your cookie dough, even if it the recipe does not ask for this step. It will prevent them to become flat, as butter melts more easily in high humidity.
You can also cool the air to assure everything will turn out ok. One hour before baking, turn on a fan or the air conditioner in your kitchen.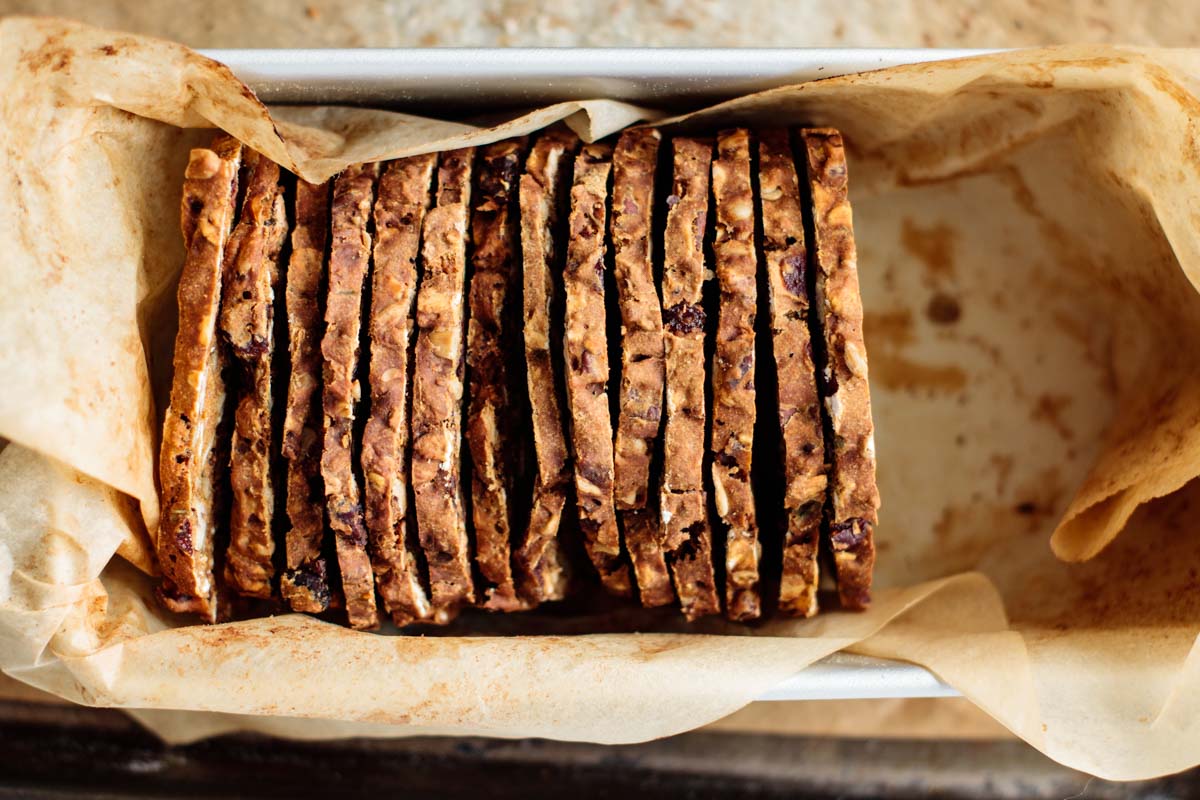 7. Your bakeware makes a difference
What you're using to bake can make a difference in the end. Using a pan that is too thin may lead you to getting uneven, bottom burned baked goods, as they don't conduct heat as a heavy-gauge pan.
Also, using glass or ceramic dishes to bake can influence negatively a recipe. Glass and ceramic take longer to heat up and hold heat for longer after they are out of the oven. If you're using a glass or ceramic pan, take your baked goods out of the oven a few minutes earlier, as they will continue to cook outside the oven. Reducing your oven temperature by 25°F is also a good idea.
My tip here is: unless a recipe specifies using a dish of another material, stick with a good thick metal baking pan.
8. Grease it or Line with Parchment Paper
Follow what the recipe is asking for. If it's asking for greasing only, do it using butter, oil or cooking spray. Now, if asking for parchment paper, make sure you line well your baking pan with it. And if it's asking for both, do both! I recently found out that greasing the baking pan first also stops the parchment paper from curling up. That may be an important step for the recipe.
Although you may think it is unnecessary, greasing is essential for your cake not to stick to the pan (I once ruined a cake by forgetting that part), and lining with parchment paper is important for your cookies not to burn on the bottom (by using parchment paper, they get less brown and crisp on the bottom).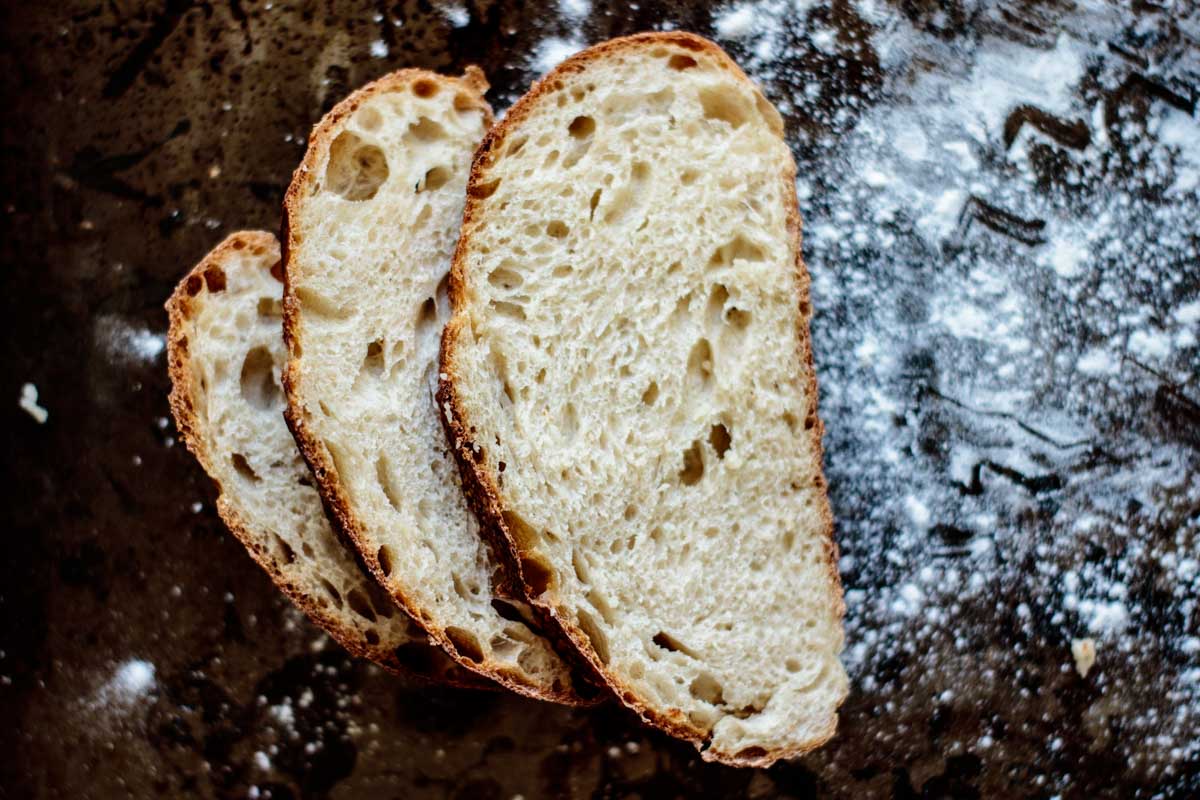 9. Measure every ingredient correctly
To me, that is the most important factor for a successful baking. Yes, I know most of you bake measuring everything in cups rather than in grams! I have to confess I use this method for most of my baking. It's comfortable not having to depend on having a kitchen scale nearby to bake a delicious chocolate chip cookie.
But you have to measure your ingredients correctly when doing so, to get similar results with each bake. So let's talk a little about it.
How to scoop correctly your dry ingredients:
Dip your measuring cup into the container and use a straightedge (like a knife) to level it off.
Fill the measurement cup till its top.
Unless a recipe specifies otherwise, don't pack your ingredients into the cups.
How to measure your liquid ingredients:
Prefer to use a measuring cup made for liquids (the transparent ones with multiple markings on them, made from glass or plastic). It's hard to fill without spilling the cups meant to be used for dry ingredients.
Measure your liquid ingredients by setting your liquid measuring cup on the counter, perfectly leveled. Then get the markings at eye level as you pour in the ingredient.
Also, pay attention to the ingredient prep instructions: 1 cup pecans is far less than 1 cup chopped pecans. As is 1 cup blackberries, pureed and 1 cup of pureed blackberries. On the first, the blackberries should be measured before pureed, and on the second, they should be pureed before measuring.
One last thing: when measuring tablespoons or teaspoons, you can use the same measurement spoons for both liquid and dry ingredients. There's not a special one for liquid, or at least if it does, I never saw one.
Bonus tip: Keep you oven door CLOSED
There's nothing worse for a baked good, especially for a cake, than the oven door opening from 5 to 5 minutes. Opening the door before the right time makes the heat trapped inside escape. That causes the temperature to drop, and that can mess a recipe up good.
Most common reason for a sunken cake? The nonstop opening of the oven. I know, it is tempting, but try to resist! Keep watching what you're baking through the CLOSED oven door - that's why it's important to have your oven light up and working.
The best indicator that what you're baking is good, or close to be done? It will make all your kitchen smells AMAZING.
And that's what I wished I knew in the beginning of my baking journey! I hope you enjoyed my baking tips, and that they helped you somehow.
And remember: the more you bake, the better you'll become! Baking intuition comes with time, but if you do it again and again, you'll be a pro before you know it!
Beginner Baker Recipes
Easy Chocolate Chips Cookies
Quick Whole Wheat Dinner Rolls
Cornflakes Cereal Granola
Cinnamon Apple Bread
Brazilian Carrot Cake
FOLLOW ME on INSTAGRAM, PINTEREST, FACEBOOK, and YOUTUBE for more great recipe tips and ideas!