Brazilian Carrot Cake is a bit different from your regular carrot cake, but it's really worth baking! Covered with the most delicious chocolate sauce, this Brazilian Carrot Cake is soft, has an amazing texture and a deep, beautiful orange color.
Wanna know the best part? Brazilian Carrot Cake is super easy to make!
So prepare your carrots, and read all the tips to get this delicious recipe perfect on your first try.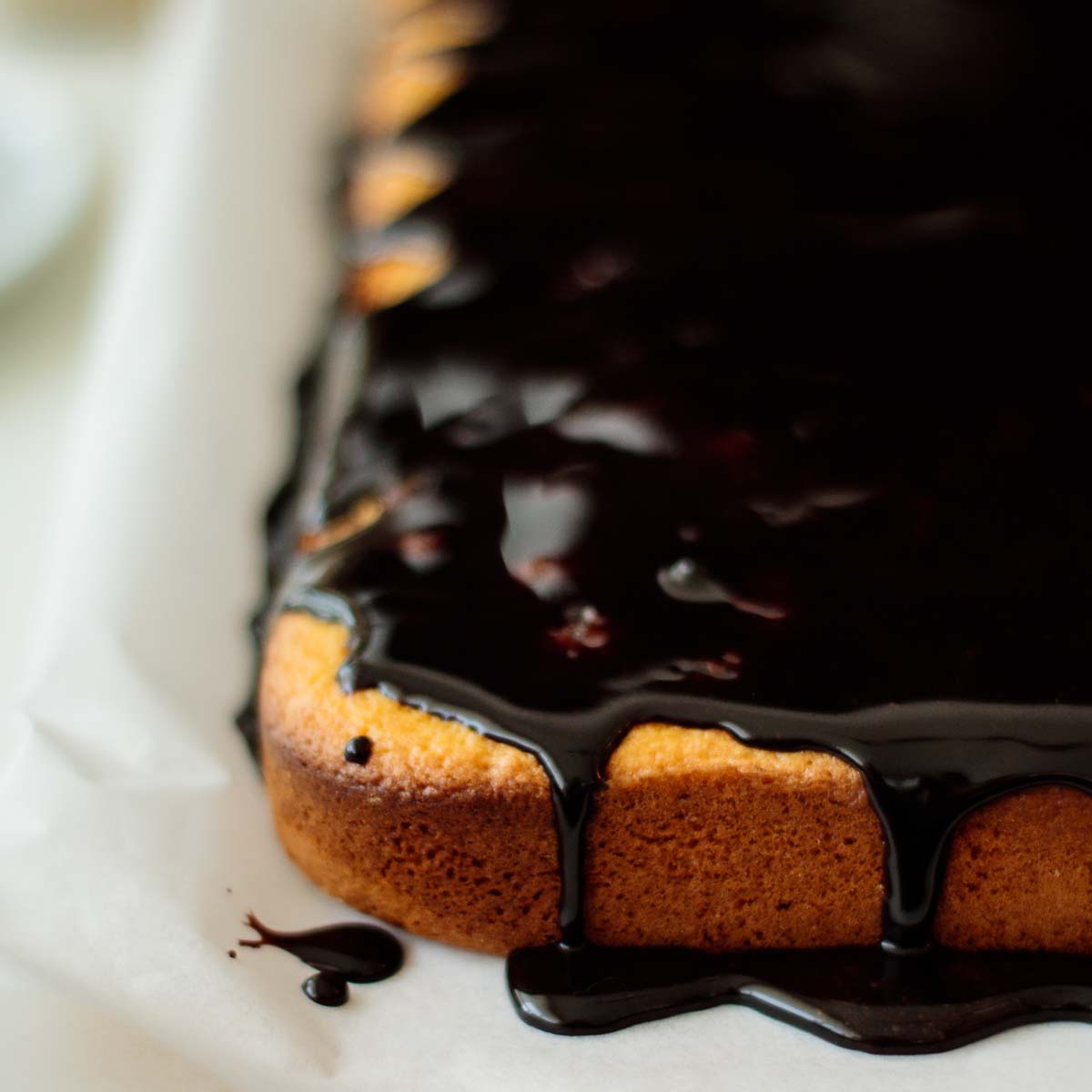 Tips to a great Brazilian carrot cake
Choose the best carrots.
Carrots are the stars of the recipe, so the fresher they are, the better your Brazilian carrot cake will taste. Carrots need to be hard and crispy, with a deep orange color.
Sift your flour.
Sifting does more than just get rid of lumps: it also aerates the flour, so it can be incorporated more easily into batters. It will make a good difference in the end result, so try to not skip this step!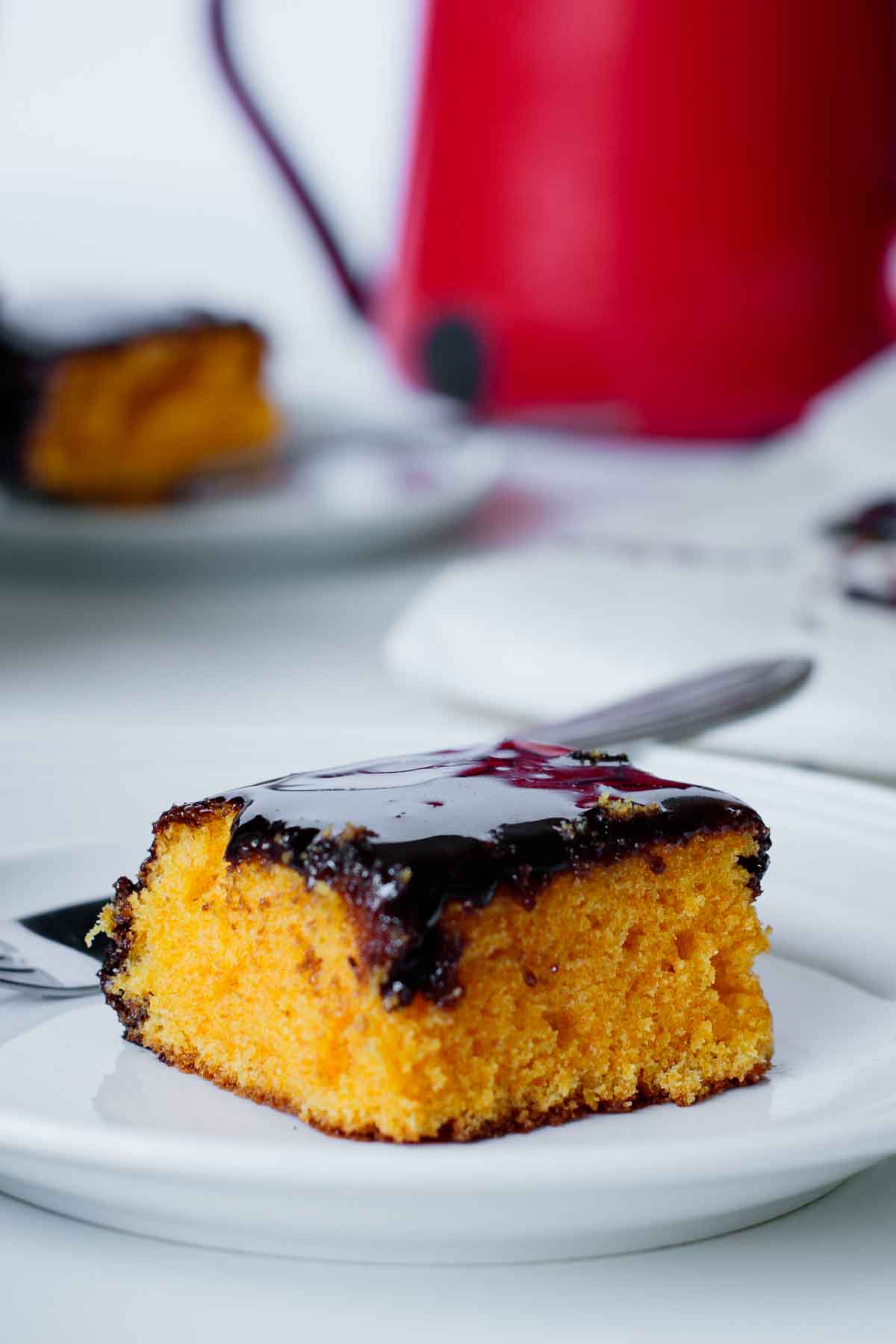 Whip the egg whites.
When you whip your egg whites, you incorporate even more air into your batter, and that makes your carrot cake lighter. Remember: your egg whites whip to a greater volume when at room temperature.
Careful to not overfill your baking pan.
Don't fill your cake pan more than halfway to ⅔ of the way up with batter. If so, you risk your batter spilling during baking. Also, your carrot cake may sink when out of the oven if you fill your pan too much.
Don't open your oven door for the first 25 minutes.
When you open your oven door, cool air gets in and lowers the temperature inside. That can make the recipe sunken in the middle, and you'll end up with a heavy, thick carrot cake.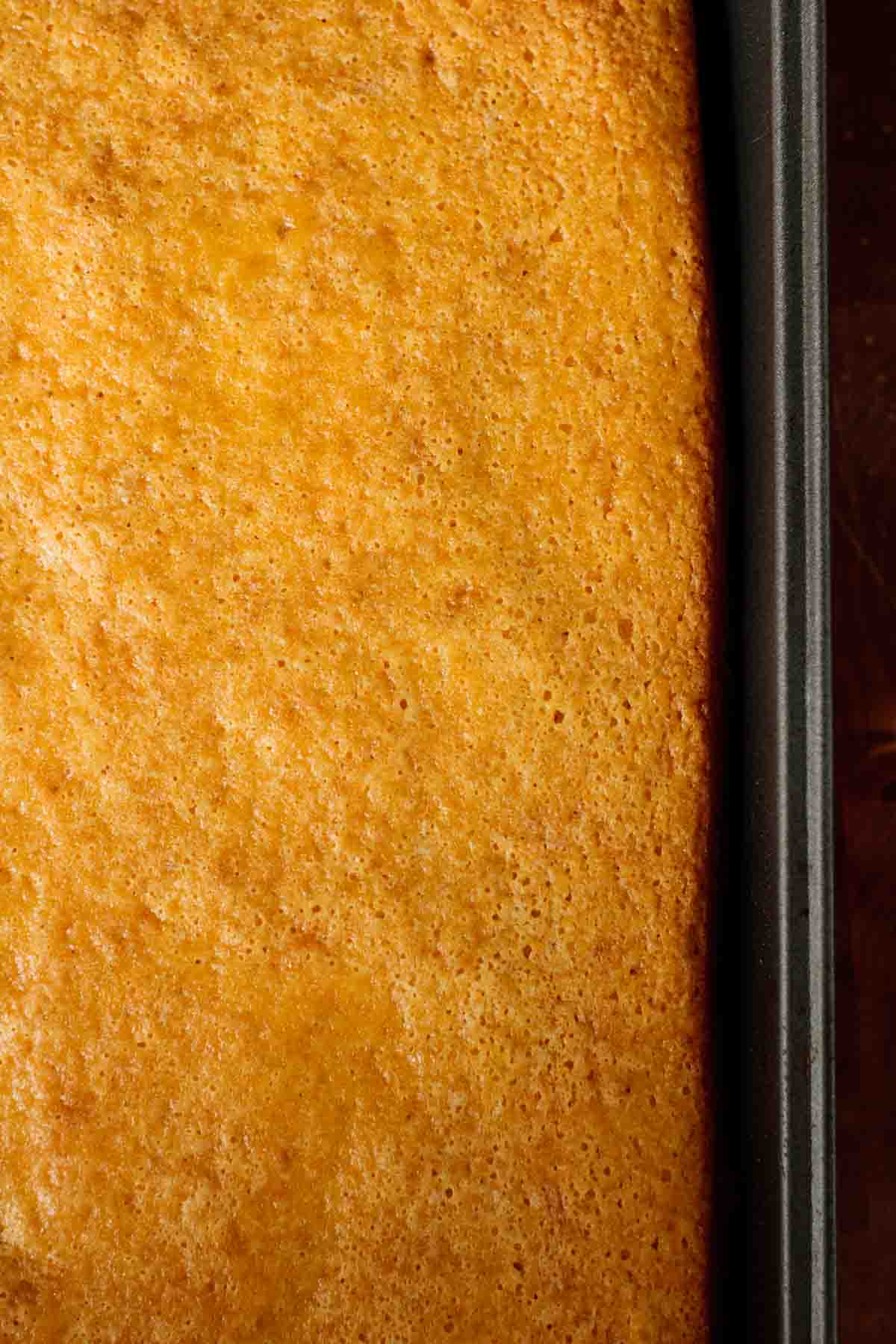 How to make it
Start by preheating your oven. Your oven needs to be properly hot for your cake to bake properly. Preheat it for at least 10 minutes at 300-325 °F (150-160 °C).
For making this Brazilian Carrot Cake, you need to peel the carrots. Sometimes when you leave the peel on, the cake can get a somewhat bitter taste. It's usually very subtle, but avoidable by peeling the carrots.
You will also need a blender or a food processor to fully incorporate the carrots into the batter. When you blend or process them until there are no visible pieces, you get a fluffier batter.
After mixing the egg whites and the remaining ingredients (always remember to follow the ingredient's order in the recipe), pour the batter into a greased 13X9 inches (33cm x 22.5cm) baking sheet.
If you want, you can transform this recipe into a layer cake. Split the batter into 2 medium round cake pans. You can also use a bundt pan for this recipe.
After removing your carrot cake from the oven, don't place your cake on a cold surface to cool. Let it rest over a cooling rack, close to the oven.
Questions you've asked
Can I make cupcakes with this recipe?

Yes, you can! It makes about 20 regular-sized cupcakes. Just remember that the baking time is different (about 15 minutes for regular-sized cupcakes).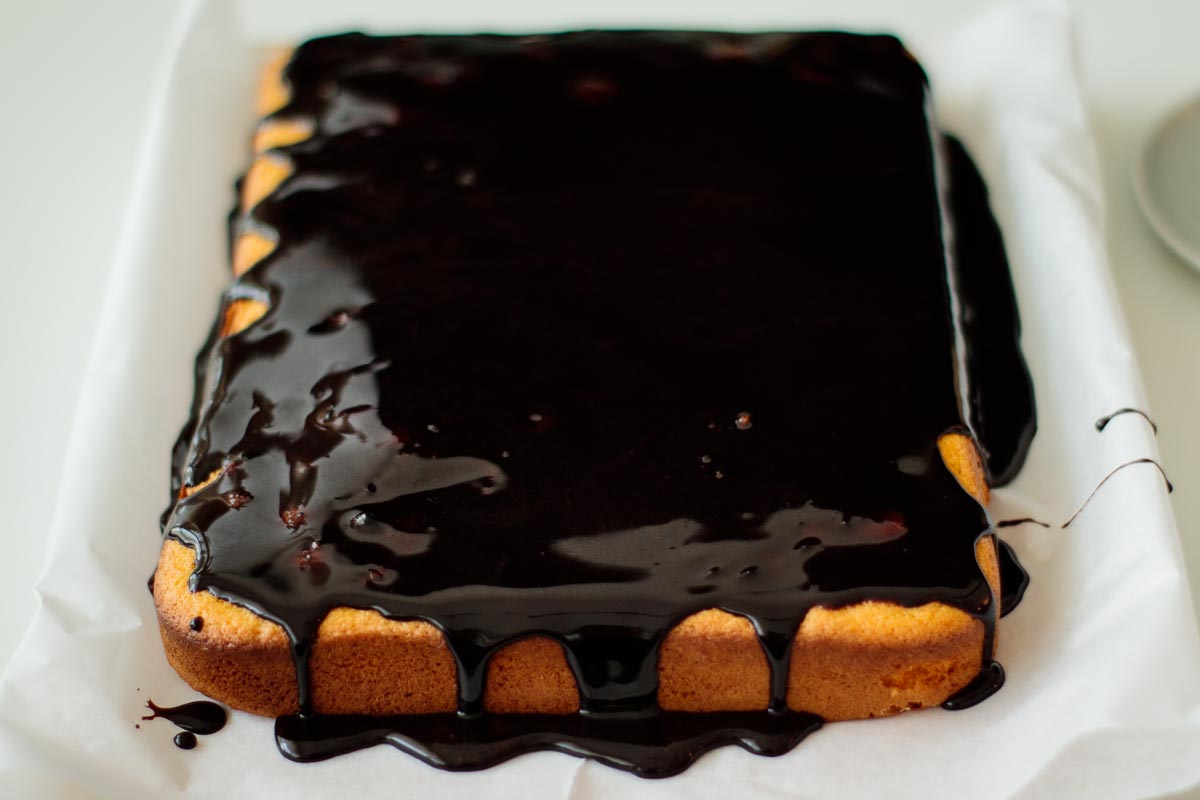 Can I use a substitute for sunflower oil?

I've tried this recipe with canola and vegetable oil, and they both can be used as a substitute. Olive oil will definitely change the final taste, as will coconut and peanut oil, so I wouldn't recommend those.
Does Brazilian Carrot Cake need to be refrigerated?

No, it doesn't. It can be stored at room temperature, out of direct sunlight. It keeps for about 4 to 5 days.
Can I freeze this recipe?

Yes, you can freeze the recipe after baking. It freezes well for up to 1 month.
Why did my Brazilian Carrot Cake sink in the middle?

If you didn't open the oven door in the first 20 minutes and didn't add more baking powder than the recipe asked for, check if your baking powder hasn't expired.
To do so, stir about half a teaspoon of baking powder into a cup of hot water: if it's good, the mixture will immediately fizz.
More Delicious Brazilian Recipes
Brazilian Cheese Bread - No Muffin Pan Needed!
Crusty Sandwich Rolls (Pão Francês)
Easy Canned Tuna Blender Pie
📖 Recipe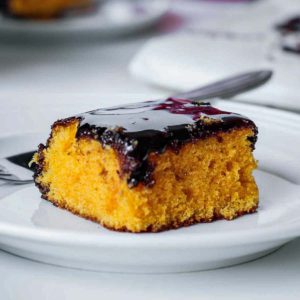 Brazilian Carrot Cake
This Brazilian carrot cake has everything you're looking for: a soft batter, a chocolate glaze you'll love, and the prettiest orange color you'll ever see in a cake. The best part: it's super easy to make.
Ingredients
Carrot Cake
2

cups

carrots

peeled and grated (about 2 to 3 medium carrots)

¾

cup

sunflower or canola oil

3

medium

eggs

room temperature

1 ½

cup

granulated sugar

1 ⅔

cup

all-purpose flour

sifted

½

tablespoon

baking powder

¼

teaspoon

salt
Chocolate Glaze
1

cup

granulated sugar

½

cup

whole milk

2

tablespoon

butter

3

tablespoon

cocoa powder
Instructions
Preheat oven to 350°F, rack in middle shelf.

Separate the egg yolks from the egg whites, placing the yolks into the blender's cup and the egg whites into a medium bowl.

Peel the carrots and grate them before measuring 2 cups.

Grease a 13x19 inches baking sheet using butter, oil or cooking spray, dusting it with 1 tablespoon of all-purpose flour, tapping out the excess.

Blend the egg yolks, oil, sugar and carrots for 3 to 4 minutes, until the mixture is creamy and smooth, and the carrots have blended smoothly with the batter.

Whip the egg whites into firm peaks. Reserve.

Sift the flour in a large bowl, then add salt and baking powder. Stir to combine.

Add the carrot mixture to the dry ingredients and fold it gently until all the ingredients are incorporated and no dry spots remain. Careful not to overmix.

Add ⅓ of the whipped egg whites and fold gently. Repeat with the ⅔ left.

Pour the batter into the prepared baking sheet and bake for about 30 minutes at 350°F, or until a toothpick stuck in the middle comes out almost clean, with just a few crumbs clinging into it.

Remove from the oven and place in a cooling rack near it, so the temperature doesn't change too abruptly. Avoid placing it on a cold spot to cool or the cake may sink.

For the chocolate glaze, in a small saucepan mix cocoa, butter, milk and sugar. Cook over medium-low heat, stirring continually for 6 minutes to prevent it from burning in the bottom.

Pour the glaze over the cake while hot.

Let the glaze set for 30 minutes before serving.
Nutrition
Serving:
1
slice
Calories:
206
kcal
Carbohydrates:
44
g
Protein:
3
g
Fat:
3
g
Saturated Fat:
1
g
Polyunsaturated Fat:
0.3
g
Monounsaturated Fat:
1
g
Trans Fat:
0.1
g
Cholesterol:
35
mg
Sodium:
114
mg
Potassium:
103
mg
Fiber:
1
g
Sugar:
32
g
Vitamin A:
2774
IU
Vitamin C:
1
mg
Calcium:
45
mg
Iron:
1
mg