Does Matcha powder go bad? How long does it last after opening? Find out what are the signs that your Matcha has overstayed.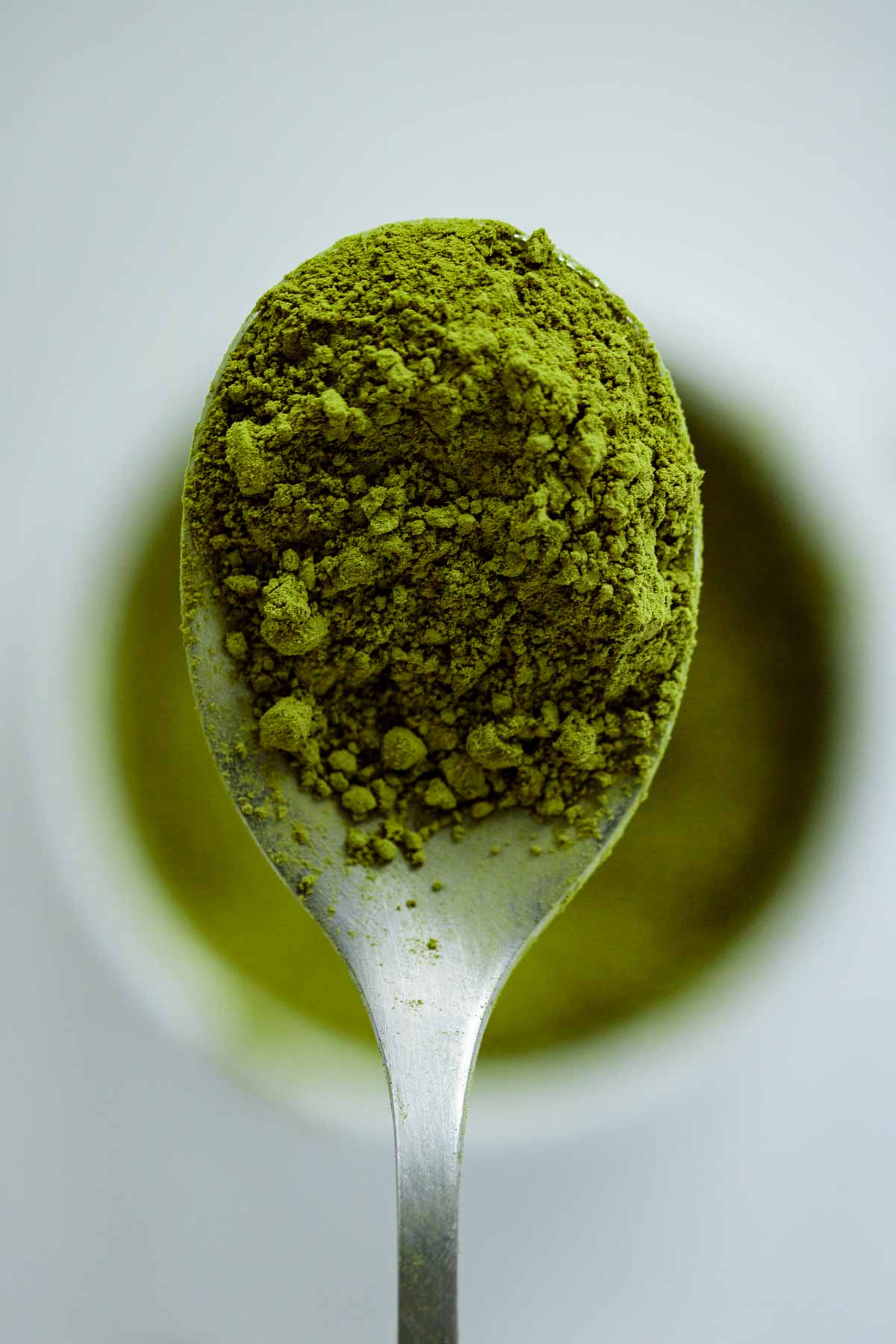 In the last couple of years, Matcha powder became a pantry ingredient for many tea lovers. This ingredient is packed with antioxidants and vitamins, can boost brain function, and is super easy to make.
But do you know how long after opening the ingredient loses its properties? Can you tell if is still good? Is stale Matcha ok to use for baking?
Let's find out.
How should you store your Matcha powder
Matcha powder is delicate stuff.
As soon as you open it, the ingredient will begin to deteriorate - that happens with every ingredient that comes in contact with oxygen. Because of that, the best way to store your Matcha powder is in an airtight container.
A glass container with an airtight mechanism will do, but if possible, chose an opaque or dark container.
It is very important to keep it away from sunlight, as direct sunlight or heat make the ingredient spoil faster. Store it inside a cabinet or in a cool, darker spot of your kitchen or pantry.
You need to keep Matcha powder away from humidity as well. This ingredient, when in contact with moisture, has high chances of developing mold and so becoming unsafe for consumption.
Keep your Matcha powder:
In an airtight container;
Away from sunlight and direct heat;
Does it need to be refrigerated?
You can refrigerate this ingredient to keep it fresh for longer, but I would recommend doing so only if you live in a warm and humid environment. Do not refrigerate Matcha powder that's not stored in an airtight container.
If choosing to keep it inside the fridge, always check if the container is fully locked before returning it to the refrigerator. Macha powder can easily absorb smell and flavor, and I'm sure you don't want yours tasting like leftovers or garlic.
You can freeze unopened Matcha to extend its shelf life. Let it thaw completely at room temperature before breaking the seal, to avoid exposing the ingredient to humidity.
I don't recommend freezing an already opened package of it. Doing so can expose the tea powder to moisture, particularly when thawing, compromising the ingredient.
How to tell if Matcha powder is fresh
You can tell if a Matcha powder is fresh just by looking at it. A fresh one will:
Have a vibrant green color;
A texture that's fluffy and whiskable, with no hard lumps.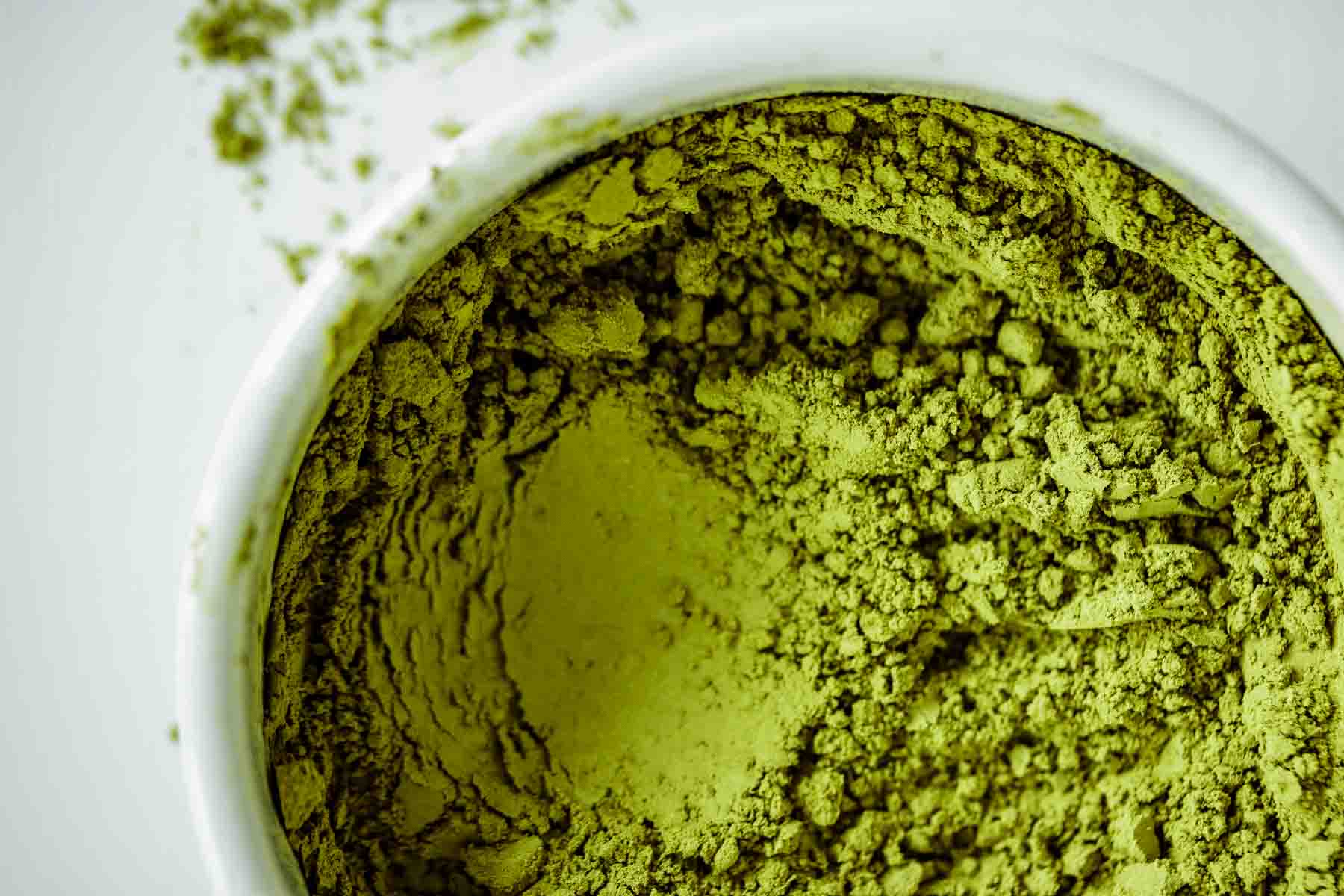 How long does it last?
Most of the labels say Matcha powder is good for about one to two years, but it's at its best after a month of opening.
That's because, as mentioned before, this ingredient begins to lose its properties as soon as it comes in contact with air (and that happens when you open it).
In other words, Matcha powder will start losing its flavor as well as health benefits with each passing day. If you want to always enjoy a fresh tea packed with wellness and a lot of umami, it's best buy just enough you would consume within 1 month, 2 months max.
An unopened pack or tin can expire regarding quality. It may be safe to drink, but it might taste unpleasant.
What color should it be?
Let's start by saying that there are different types of powder: ceremonial Matcha has a higher quality, while culinary grade Matcha is inferior and usually has more of a bitter aftertaste.
When you open a good Matcha Powder, it has a beautiful, vibrant green color. As it gets old, the ingredient will lose its green and get a brownish green tone. Ceremonial Matcha has a more vibrant green than a culinary grade one.
It's ok to consume a more brownish green Matcha, as long as it's free of mold. But a change in color can also mean a change in flavor for this ingredient.
If you want a fresh tasting cup instead of an extra-bitter, it's probably best not to consume as tea if the ingredient is no longer vibrant green.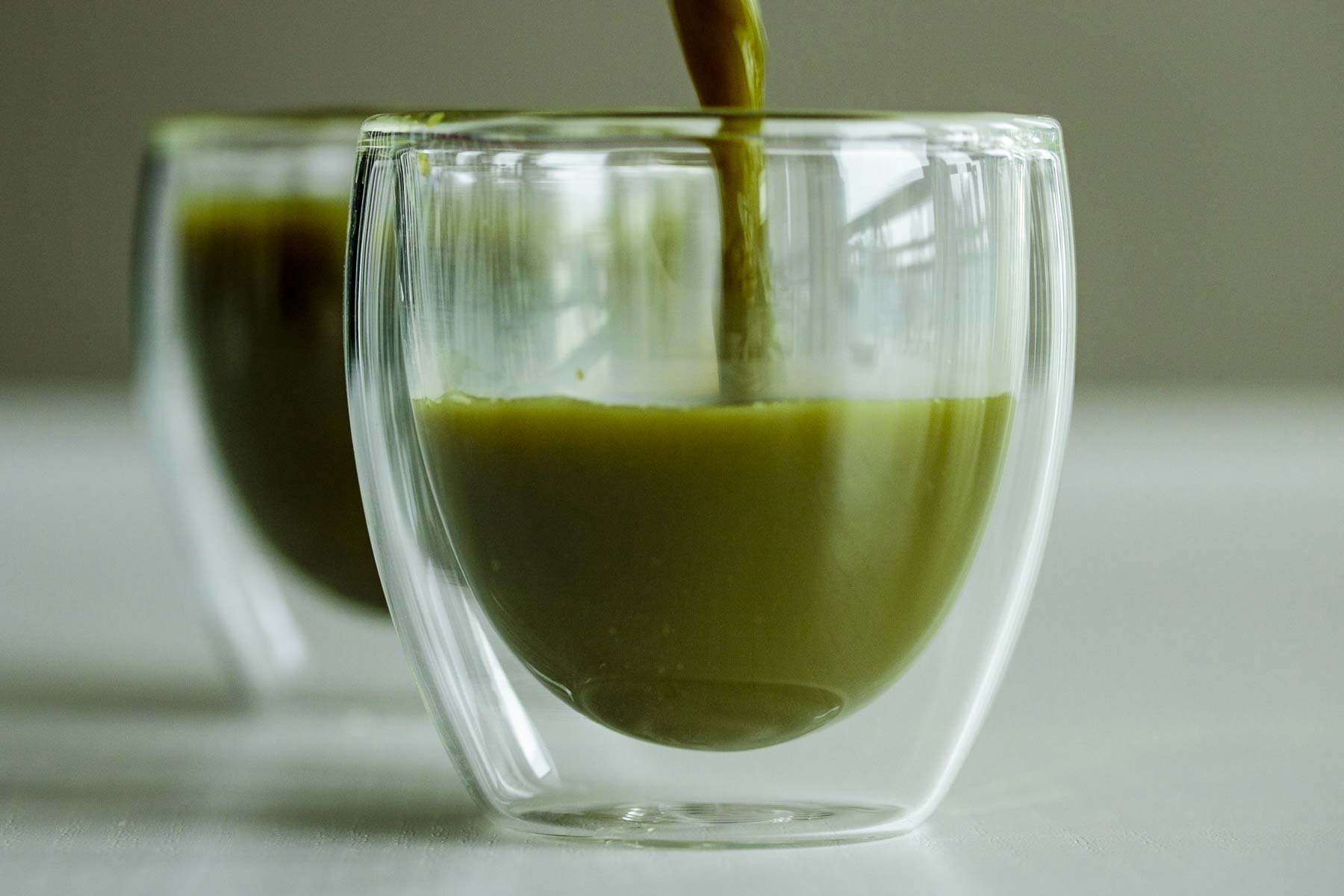 Does Matcha go bad?
The question we all want an answer for: can Matcha powder go bad? Bad like, you-need-to-throw-that-out bad?
Yes, it can. But for that to happen, it needs to be stored incorrectly, in a way that promotes humid conditions. That can happen if left unopened for long periods of time, or stored next to your sink, or even next to a heat source like your stove or pressure cooker.
Bad Matcha will be moldy. If it's moldy, you need to get rid of it because it's not safe anymore to consume. Don't try to save it by removing the moldy part: throw it out and buy new.
Mold is easier to develop in humid, warmer conditions.
But how long is Matcha good for after expiration date?
Matcha doesn't have an expiration date per se, as any other tea. Although it will lose its qualities as an ingredient, it's usually safe to consume even after the expiration date.
To check if is still good for consumption in the form of tea, check for:
Smell: does it have a grass-like smell? If the ingredient lost most of its scent, the taste is definitely compromised.
Color: is it vibrant green or did the color faded to a brownish one? Color change is often related to an unpleasant bitter taste.
Mold: if the ingredient has mold on it, don't use it: mold can make you really sick. If you spot any mold, throw the ingredient away and buy new. It's no longer safe for consumption.
What can you do with old Matcha?
Although it may not have the best of tastes, it is ok to drink stale Matcha, as long as the ingredient is free of mold.
Old Matcha might be unpleasant to drink pure, but you don't have to throw it away. Again, as long as the ingredient does not have signs of mold, you can still use it for culinary recipes instead of tea.
You can use it for making a latte, or a Frappuccino. In these recipes, the addition of sugar or a sweetener ease the bitter taste.
A smoothie is also a good way to use old Matcha. Berries and honey are a good combo for this ingredient.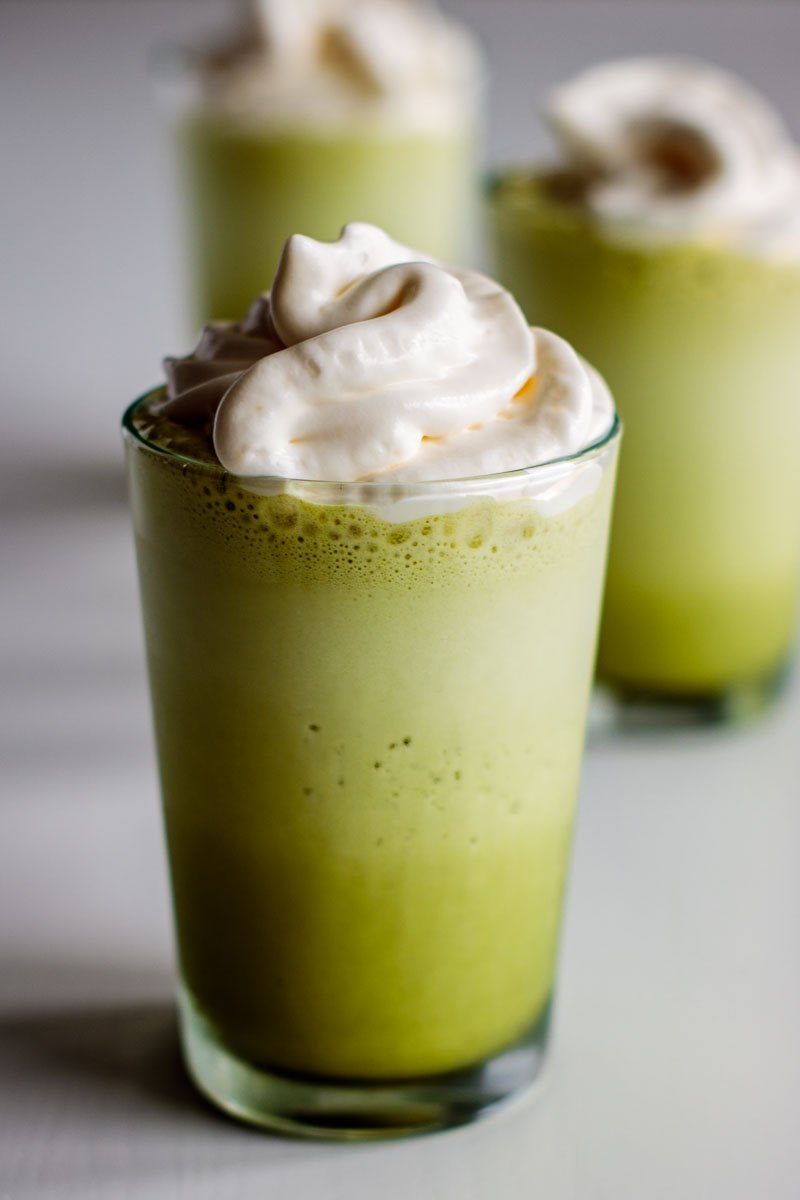 The best use for stale Matcha is baking. It's a waste using fresh powder for it, as the heat of the oven ruins the ingredient's taste. Again, any sweet ingredient added to the baked goods will make the taste less bitter.
Other great recipes that can include old Matcha powder other than baked goods are custards, whipped cream, pancakes, crepes and waffles.
The bottom line
Stale Matcha powder is safe for consumption if free of mold. A month after opened, the ingredient starts losing its flavor and properties.
To prolong the shelf life, store it in an airtight container, away from sunlight and direct heat, as well as humidity. A kitchen cabinet is a good place for storing the ingredient.