With the summer heat already here, all I want is lots of iced coffee drinks.
For a HUGE coffee addict like myself, not having a daily dose of caffeine is practically impossible. At the same time, having it hot is almost unbearable.
Can you relate to that?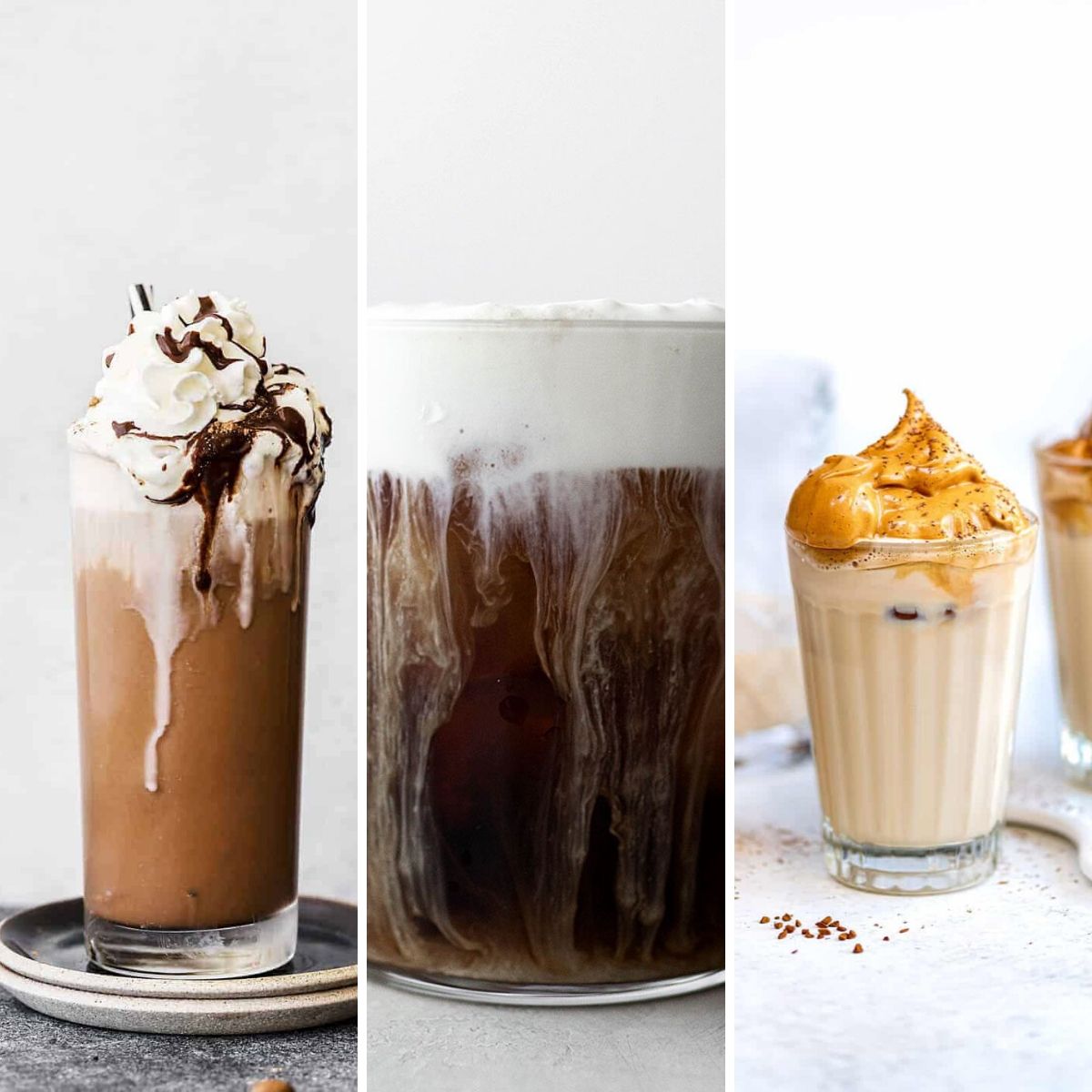 Well coffee lover, don't worry: I have everything you need! From a delicious cold brew lemonade to the Tik Tok famous Dalgona coffee, here you'll find the best coffee drinks for the summer!
All the recipes were tasted and approved by me (and my picky husband), and will surely make your summer fresher and less boring, giving you all the energy you'll need to start and go through your day.
So save your pennies, stay home and refresh yourself with these delicious cold coffee recipes!
Basic Technique for Brewing Iced Coffee
A lot of these recipes can be made with simple cold brew coffee. Did you know you can brew it at home instead of buying it? It's easy and much, much cheaper!
All you'll need is coffee, water, a jar, and something to brew it. A coffee dripper with a filter will do!
Amazing Cold Coffee Recipes to Drink All Summer Long
Give those wonderful recipes a try and let me know what you think!
Do you have another great coffee recipe you want to share with me? Tell me about it in the comments below!
Pin All Coffee Recipes for Latter!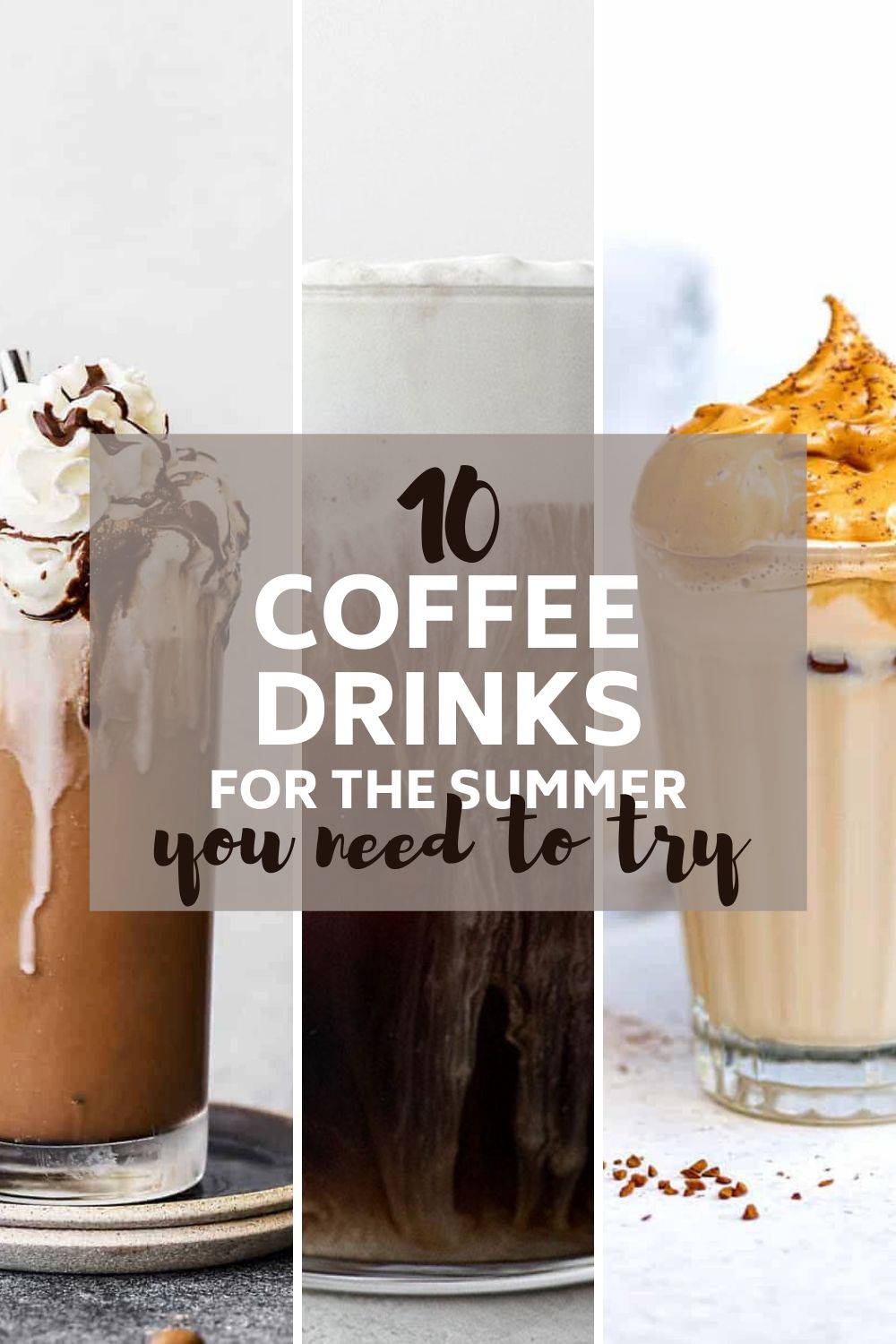 More Summer Drink Ideas
Green Tea Frappuccino
Iced Black Tea Recipes for Summer
Caffeine-Free Tea Recipe You Should Make
Easy Iced Milk Tea